Simso Design helps communicating
your ideas
No matter if it is a single icon or the entire brand identity – I'm always happy to help you.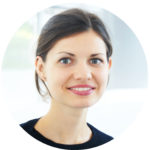 Hi! I am Simi, an Austrian – but Copenhagen based – visual designer with a background in architecture; It might therefore come as no surprise that geometrical shapes and clear structures are rather dominant in my work. I am also very passionate about environmental sustainability and urban design, which makes me particularly eager to work with related projects.
If you have any comments, questions or just wanna say hello, don't hesitate to get in touch.